Reports
Many IT professionals consider reports as a not flexible, formal, and poorly scalable tool. However, the regular documentation targets the concrete goal - fix the current project stage for further analysis as well as find the bottle necks.
We believe that the traditional reports are no longer actual if is available in a precise form on a UI pane. It also supports the claim: "Every system that is not able to immediately answer how and when questions, can not be considered agile...".
BiPulse provides a new approach for reporting.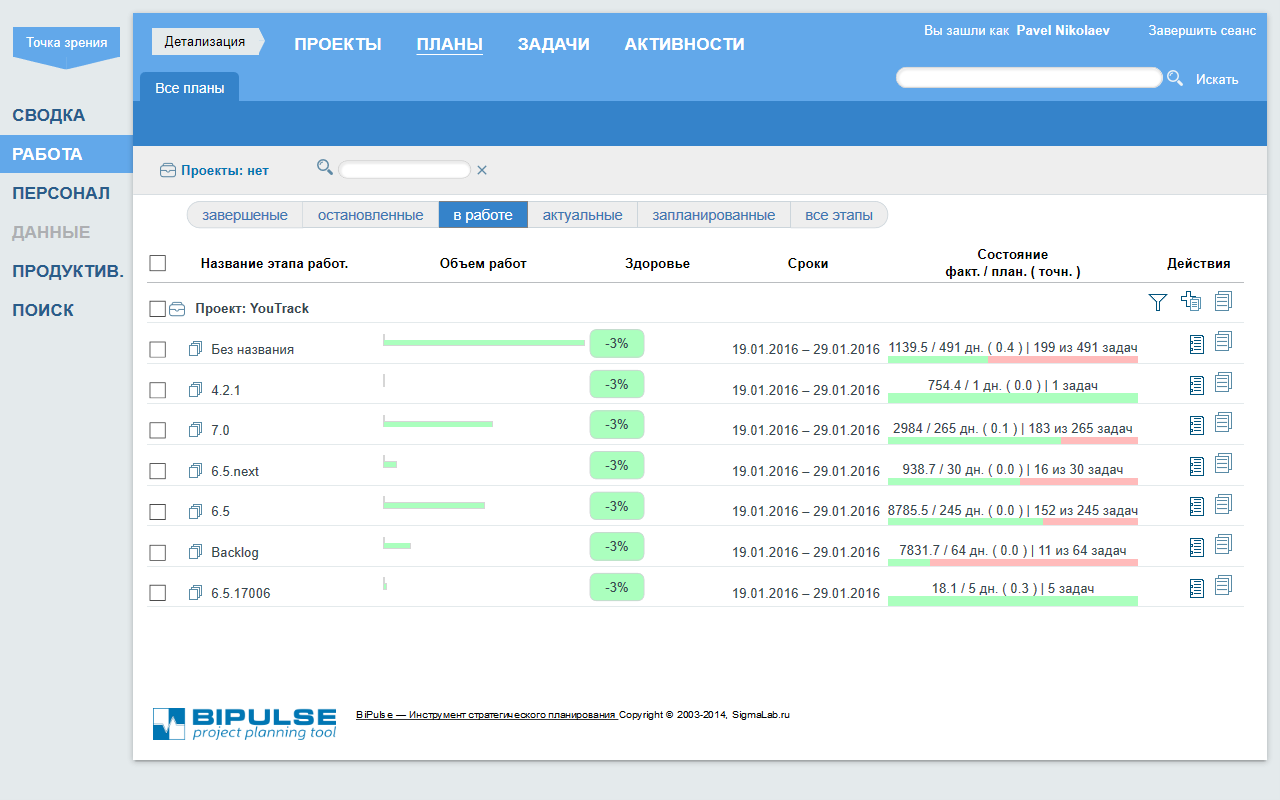 The system supports several data representation approaches - calculation of the statistics and evaluation of the project completion and its stages in terms of percentage. One of the major BiPulse difference, as compared to others, is visualisation of project data in different projections:
Work plan
Operational (task)
Tactical (project stage)
Strategic (Whole project)
Resources
Task assignee - personal work plan
Project team - project scope, types of tasks could be solved
BiPulse also allows for browsing the complete data and its parameters for the selected tasks and in a form of a printable document. In the output document, the detailed description of the task and the forecasted completion time is visualized.
Start to use real-time reports now.