Project planning
Planning is the major stage in project management. Skillful planning helps a company to reduce spendings on a execution and complete project on time, which will positively affect the company's reputation.
However, the modern software development market suffers from a lack of project planning solutions. For example, the Gantt diagram remains to be one of the major planning tools in many companies. At the same time, it suffers from the crucial drawback: managers need to update the diagram manually to get insights into the current project stage and its ability to be completed in time. Otherwise, the previously unconsidered risks from the tasks chain may affect all the rest tasks.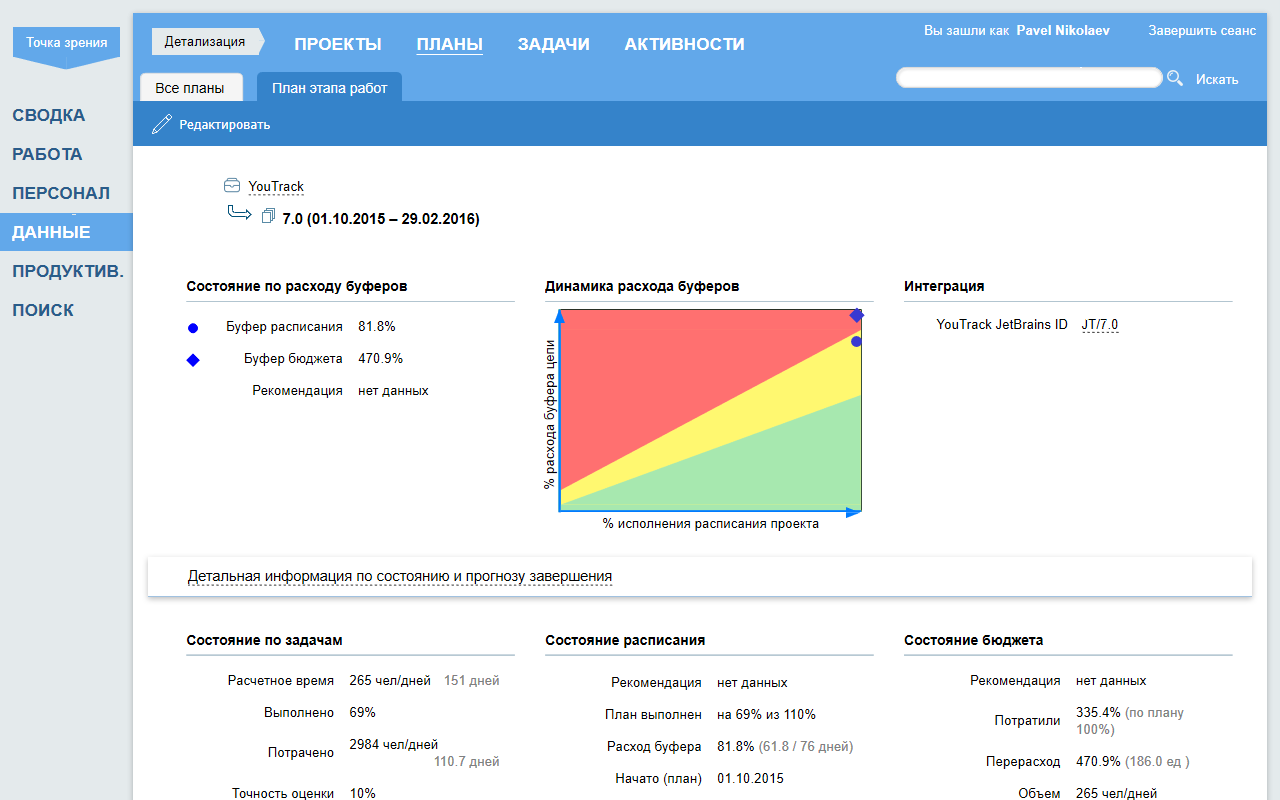 The BiPulse tool introduces an easy and flexible solution in an area of strategic planning. The principal purpose of the software package is the monitoring of the whole project, and it's every single stage. BiPulse will help to understand easily: how much work was already completed and what needs to be done to rich the initially set up goal.
Furthermore, BiPulse allows for separating estimated and real time that was spent on one or several tasks. It helps to forecast the real timing of the project completion, which helps to reduce the planning risks.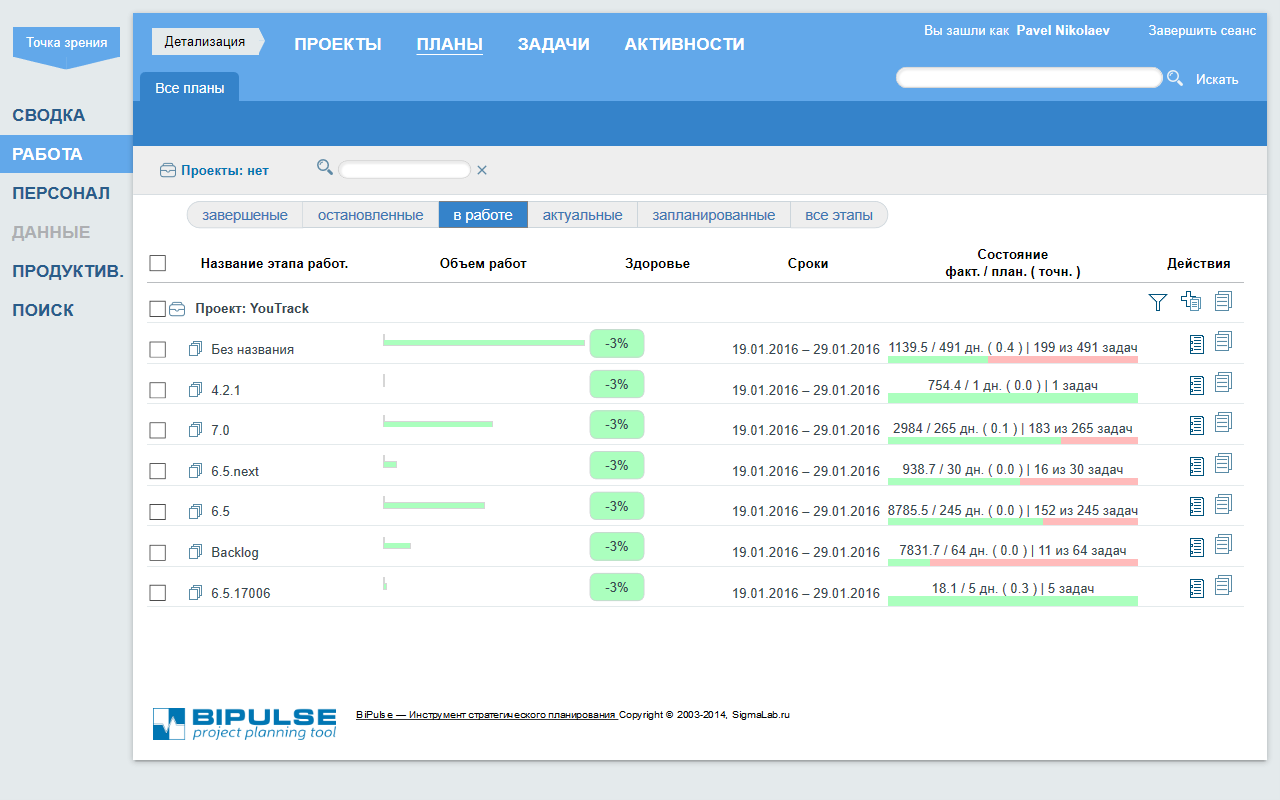 On an initial stage of the new project, you will be able to consider previous mistakes and optimize the planning process as well as the resource and infrastructure management processes.
In order to keep an eye on things, it is necessary to make the following three steps:
Set up the timing of each project stage
Input the sub-tasks and estimate the necessary time to be spent of each of them
Let the system know every time when you start or stop the task.
All the rest is in BiPulse hands.
Start planning your project with BiPulse now, and it will help you to be on time with your project completion. Lets us know if you want us to explain to you how to use Agile technics in your project planning.