To the best of our knowledge, the cloud platform BiPulse is the first strategic planning software tool, which allows for evaluating the project current stage from different perspectives:
Strategic, Tactic, and Operational work planning
Resources (implementer, direction, departament)
Tasks (assignment, documentation, etc.)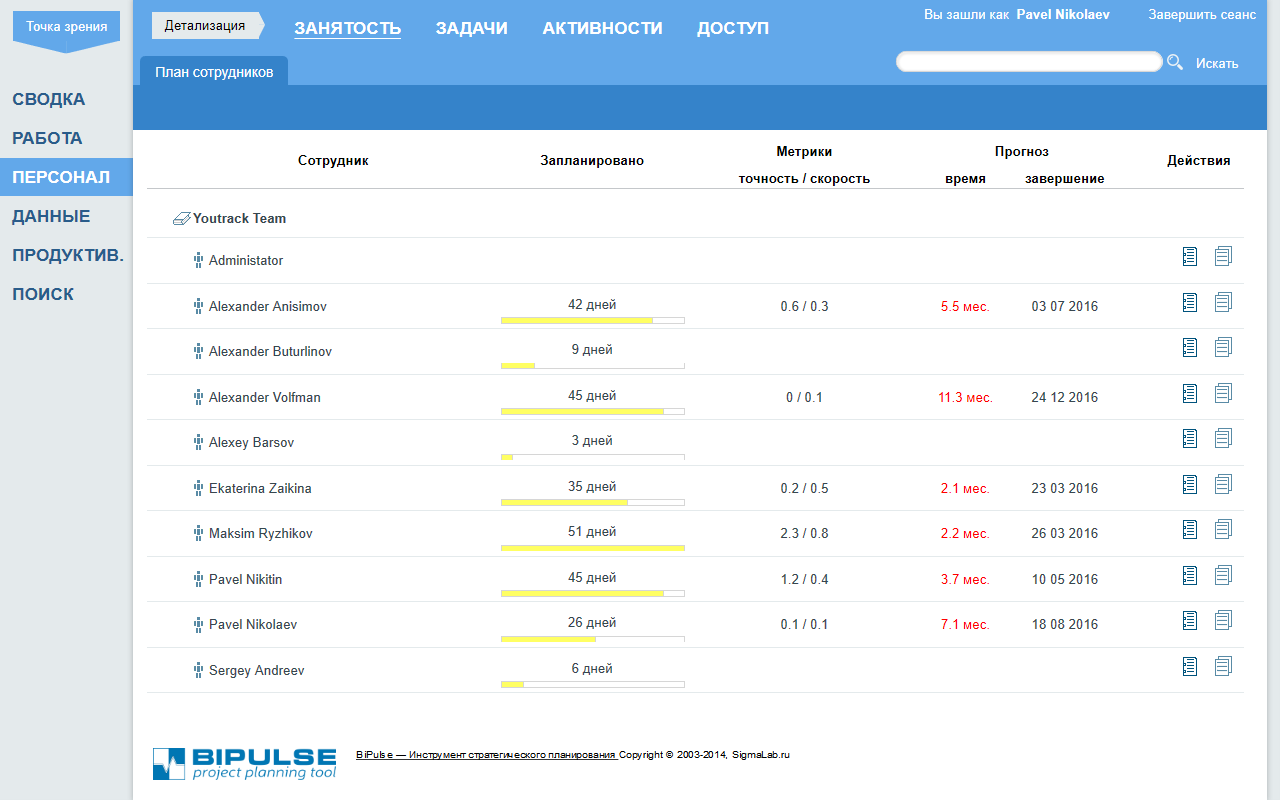 BiPulse helps to control the project via splitting it into execution stages. At the same time, BiPulse is able to answer any questions at any time:
Is the team going to be on time?
What is the estimated task completion time?
What is the remaining amount of work under the project?
What are the current tasks?
Who is responsible for the tasks completion?
When will the resources be freed?
The currently existing task management solutions, such as Jira, Redmine, and YouTrack, assist in project management but are not able to provide deep predictive and prescriptive analytics. Specifically, they do not consider all factors that are related to the project: human resources, budget, infrastructure and much more.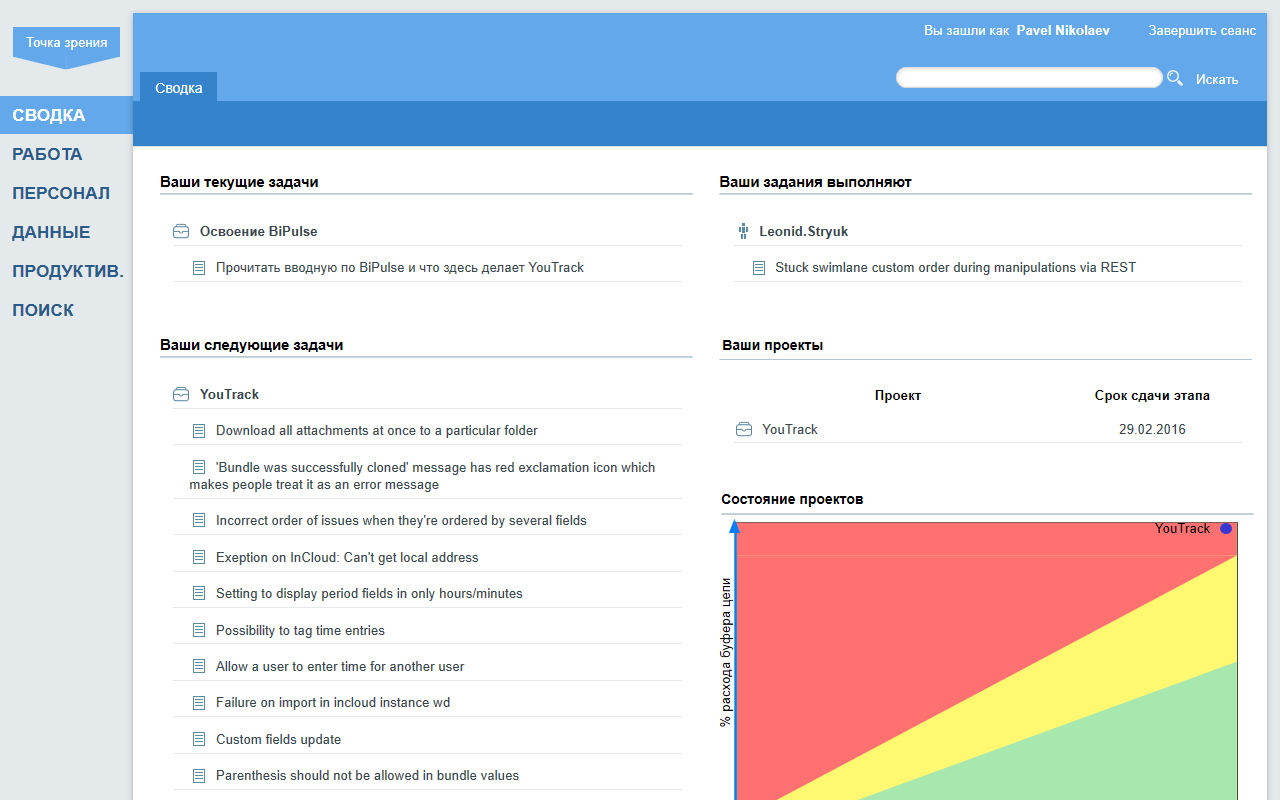 As compared to issue tracking systems, BiPulse allows for continuous project monitoring - it does not propagate the chaos but helps to avoid it in its early stage.
BiPulse analyzes both current situation and the current experience. It accumulates information about various project aspects, forecasts the completion schedule, and reminds about possible delays in advance, which allows for the relevant decision making just on time.
The major features are:
Intuitive visualisation of the project "wellness"
Timely problem notification
Automatic tasks completion forecast
360 Degree analysis during the project planing process
Integration with YouTrack, Redmine, Jira issue trackers and the risk management system RiskGap
Maintaining the project according to the project goals on each development step
If your business requires intelligent support, but you are not yet ready to migrate to a new issue tracking system - BiPulse is the solution for you. It allows for integrating all your current project into BiPulse just by few clicks.
Contact us, and we will help you to be always on time!